Good teaching is 1/4 preparation and 3/4 pure theatre ~ Gail Godwin
"Ron served as the keynote address speaker at four of our Educational Director's Events and also presented continuing professional development break-out workshops to these Early Childhood Professionals. Ron was inspiring and motivating, providing insight, experience and next day tools to educational professionals who saw immediate positive results in their facility and their students. Ron was punctual, professional and respectful of questions and suggestions. His theme of bringing respect back to education is timely and practical, and his influence will not be short lived."
Michael Capp, Manager, Curriculum and Compliance,Goddard Systems, Inc
Yogarate®
(Pronounced Yoga-Rah-Tay)
Yoga and Martial arts blended into one age appropriate experience. Your participants are engaged and laugh through a keynote like no other. Activities include breathing, stretching, giggling, blocking, learning, singing, thinking, jumping, throwing and a lot of smiling. Participants discover a new way to effectively communicate with fellow teacher, parents and children for the best possible results. Your staff will leave the room empowered, excited and energized. The audience gets to choose their level of participation as the games and activities can be done in their chairs or at the front of the room in a designated movement area. Breathe in…NamastAHYAH!!!
The Empowered Educator:
3 Success Secrets to Terrific Teaching
This talk focuses on expanding the current world that your participants live in by having them experience many different ways that we mis-communicate with children and adults without being aware of it. They will learn 3 secrets to being more empowered both inside the classroom and at home in area like but not limited to behavior management strategies, self-regulation and overall general health. They will leave with eagerness in their eyes to try out these secrets.
The BEST Keynote
(Busy Employees Solution to Training)
Sick days, back aches, stress and depression are just some causes for decreased focus and efficiency. The Busy Employee's Solution to Training (B.E.S.T.) is a fun and dynamic workshop that will have your staff stretching and strengthening their muscles while learning how to breathe properly. They will reduce and eliminate continuous work hindering pains like carpal tunnel, neck, lower back, sciatic, and knee pain. All from the comfort of their chairs. While they get stronger, healthier and remove nagging pains, they get happier and more effective in the process.
Leadership By Example:
The Magic Formula to Being a Powerful People Person
This engaging program has your participants powerfully choose to be 100% responsible for the environment that they want to make changes in. They will learn how to stop bullying from starting in their classrooms and will put a stop to the never ending parent blaming teacher blaming parent game. They will learn how and why changes and shifts in society have dis-empowered our educators and parents. Through the program, they will acquire the tools to take that power back.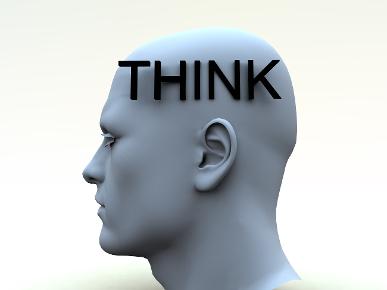 Ask yourself these questions to see if Ron Shuali is a good fit as your next keynote speaker.
Are you seeking a top motivationalspeaker who grasps and grips the audience's attention while opening their minds to a different way of thinking?
Have you been repeatedly saying a message and are not being heard? Could Ron be the new vehicle to speak those needs?
Are you looking to see a complete re-energizing of your staff and have them see a greater opportunity for your organization's growth alongside theirs as well?
820 RARITAN AVE. FL 2, HIGHLAND PARK, NJ 08904 ~ P. 732-777-1328 ~ F. 732-777-1327 ~ INFO@RONSPEAK.COM