Ron has presented keynotes and workshops for the following national education organizations and it's state affiliates!
Are you ready to have your educators access their true joy and happiness by discovering the blind spots in their brain? My programs help educators and parents discover the ways that they unknowingly created patterns that get in the way of their true joy and happiness. Contact me and let's discuss your needs!
TRANSFORMATIONAL KEYNOTES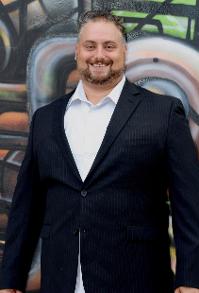 Ron "SHUA" Shuali, M.Ed. has been called the "Messiah of the Mind." His laughter filled keynotes, workshops and assemblies are always full of eye opening experiences as audiences have multiple "Ah-HA!" moments. His speaking style and commitment to being real results in audiences awakening their minds to new possibilities in understanding how to truly identify, address and actually SOLVE problems in areas like and not limited to:
Behavior Mastery
Social Justice
Social Emotional Learning
Management Training
Staff Retention
Conflict Resolution
Team Building
Physical and Mental Well Being
Workplace Morale and Joy
VIRTUAL Training Challenges

The philosophy is simple
Ron's keynote programs and workshops are designed to engage every audience and immediately enlist the audience's commitment to listen and learn. Through fun and comedy, Ron activates the "yearning for learning" that resides inside us all while watching audiences have life changing "Ah-HA!" moments. You've never experienced a speaker like him before!
"Each participant WILL learn 3 tools that will enhance their lives forever. That is my commitment, my guarantee, and my promise to you!" - Ron Shuali, M.Ed.